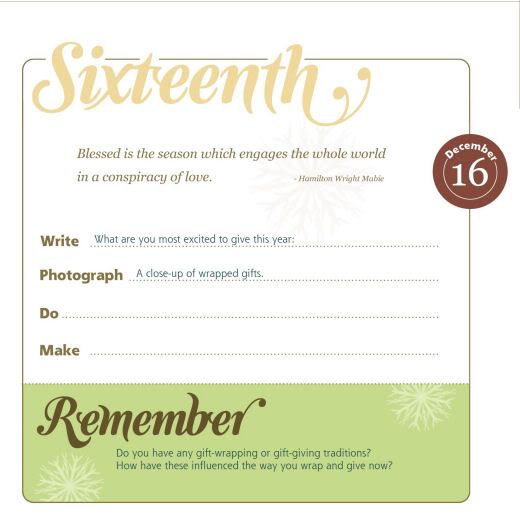 To Write -
I can't really write on a public blog what I'm most excited to give! The person might see it! I
can
write that I was excited about the Secret Santa that we had at our Work Party today. My colleague seemed happy with the Jeep I bought him: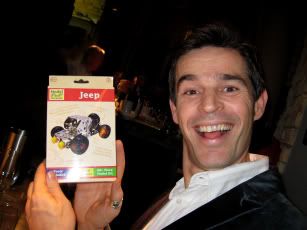 and I had fun with my Santa Marionette: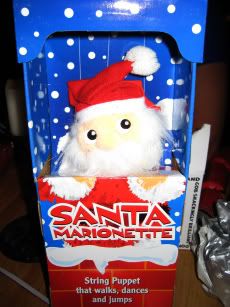 Once again, I am tradition-free when it comes to parcel wrapping. However, John is very good at the bows-and-ribbons thing, so since I've been with him I try harder with my parcel wrapping.
To Photograph -
Oh, good grief! Another day when I've already taken this picture, see
The Fifteenth
for close up parcels and above for photos!
To Do -
Prepare for tonight's party!
To Make -
Merry! Again! ;)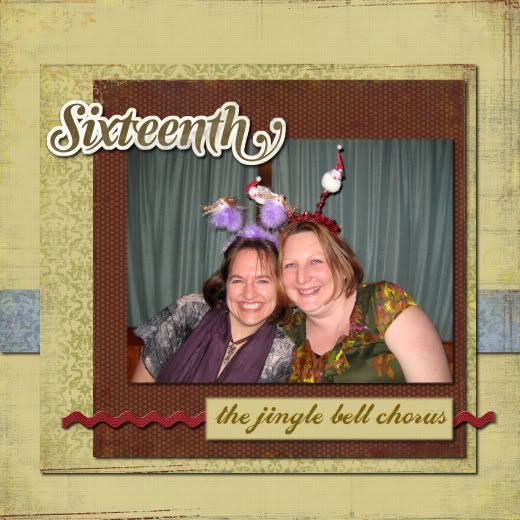 Our deely-boppers play Jingle Bells!
Ric rac by Stacey Towers.