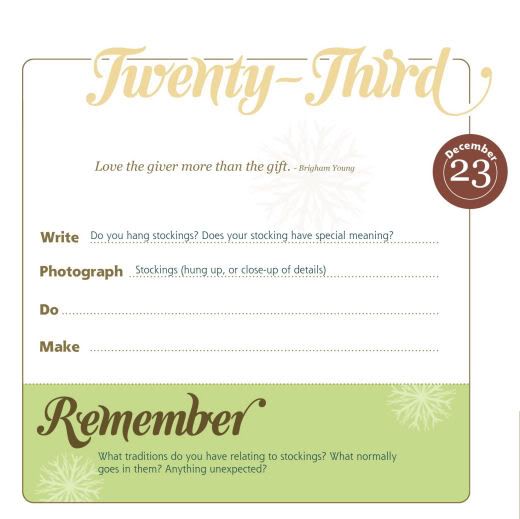 To Write
- No stockings are hung as we have nowhere to hang them. The sorts of things I get for John aren't really stocking sized. He does have a stocking shaped like a paw that I sometimes put things in, but this year, as we're home, everything is going under the tree. I used to get a stocking as a child, but again, nowhere to hang it, so it went at the foot of my bed. I can see that there might be stocking traditions if you have offspring, so we'll just have to wait and see.
To Photograph
- I have some stocking tree decorations, so perhaps I'll attempt a photo of them when I get home later.
To Do
- I actually have things to do today for a wonder. Gilbert Gobbler our Christmas Turkey will be ready for collection at 3pm. I also need to wash the cushion covers and the sofa throw. The bathroom needs to be cleaned to a better shine (I did a rough clean yesterday) and the windows need washing.
To Make
- Spiced rock cakes for the freezer.
Layout to follow.