I went digital this week. Doing the Holidays in Hand thing has really put a crimp on my paper mojo. So this is:
1. A scraplift. I've chosen to
scrap this layout by Debbie
on UKS. (if you're not a member you won't be able to see the Gallery, sorry about that!)
2. Stitching - digital stitches.
3. Scraps. Well, that one is a bit tricky as a digi, so I've chosen to use Scrap Girls freebies as they are all individual pieces and aren't part of a set or a kit.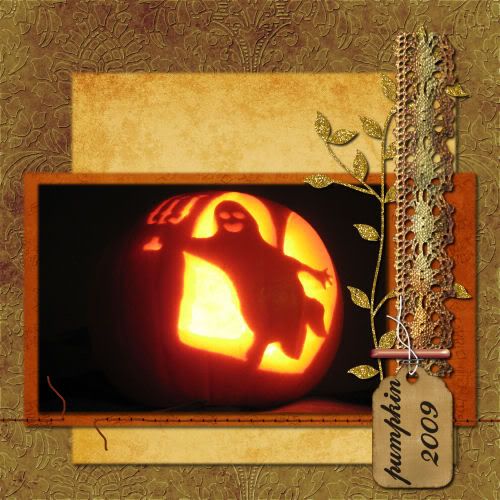 Thanks for the great challenge ladies!
Stitching - Stacey Towers
Gold Leaves - Bon Scrapatit
Everything Else - Scrap Girls Freebies