I've filled the gaps in to make it easier over the next few days!
To Write
- Well, my parents arrived a lot quicker than we expected and John's came bearing mincepies. We heated up our nuts, and warmed the mulled wine. The food was made on time and we even managed to fill up John's Dad. The home-made crackers went down really well, my Dad was very happy with his power ball with his name on.
After lunch we unwrapped our presents. It was nice to be able to use the dining area and then move out to the front room and sit round the Tree. Worked really well.
To Photograph
-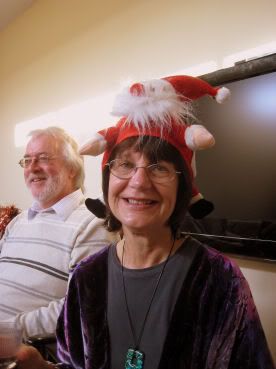 Here is today's layout: