The very first attempt was this one of Melman at Christmas, where I also practiced my doodling: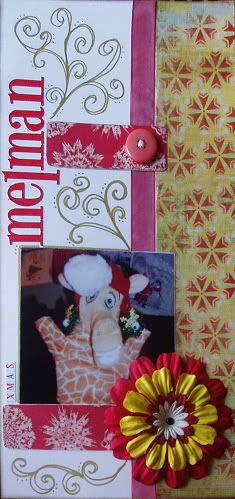 I bought myself a bunch of Christmassy papers in order to try and make up some cards for next year, but they're all so pretty that I wanted to scrap with them. So I decided to try for a smaller layout size. Now I have a few cards made up, a pair of layouts and still have lots of paper left over. :) Best of both worlds.
This is a cold & frosty afternoon walking to Sir Beville Grenville's monument on New Years Eve.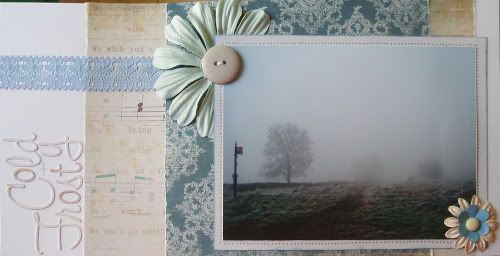 All papers are MME and the lace came from my Teamie Janet. {{hugs}}