Well, I think it's a bit of both. When I started I thought it would be a fold-out, multi-photo holder to be stuck on a layout. Then I realised that if I gave it a front cover I could use it as a birthday card for my Dad, or maybe a Father's Day card, or maybe my Mother would like it. Anyway, it's sort of a mini-book to be given as a card!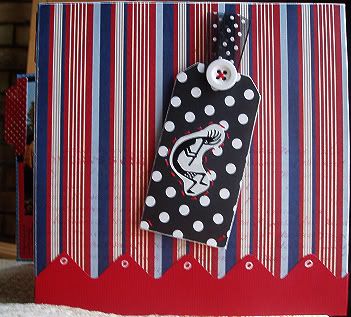 The pictures aren't brilliant as the best light comes through the back of the house and that's been blocked off and is crawling with builders!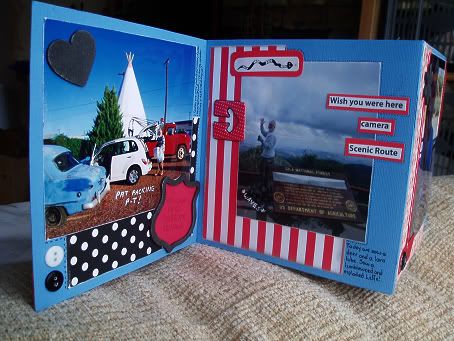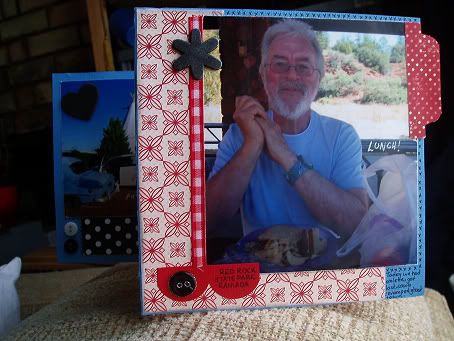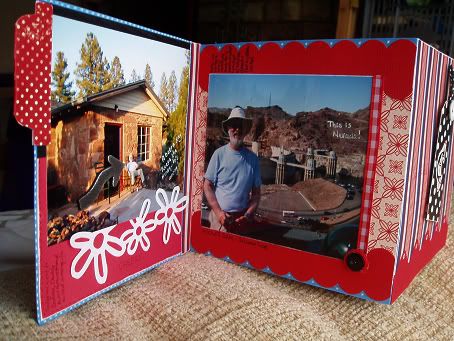 Made it for the latest Scrummy Stash Cafe challenge.