Well, it's Halloween again! After I finished off my Balloony layout I decided it was time I finally scrapped the other couple of balloons that I had taken deliberate pictures of - the Witch and the Pumpkin - and if I was going to scrap them then I had to cut into some more of the Halloween papers that I
bought in Tuscon
.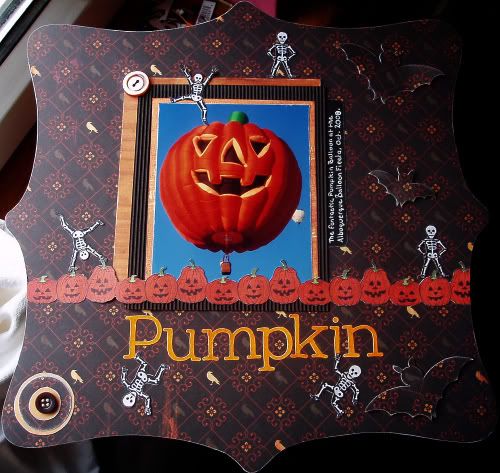 This one is mainly made from Cosmo Cricket's
Nevermore
. I used scraps of it to make myself some matching bats. The skeletons and pumpkins are cut from Creative Imaginations
Spooky Borders
. The alphas are Doodlebug that I've coloured in to match.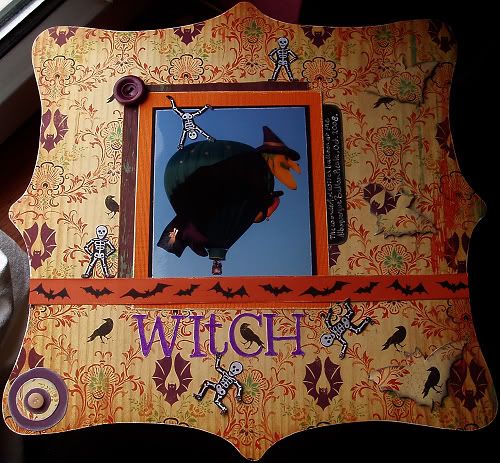 Same as before, but this paper is
Macabre
. I originally tried putting Nevermore bats on Macabre and vice versa, but they looked odd. This way they look more spooky as they are flying against the same paper - well,
I
think so.