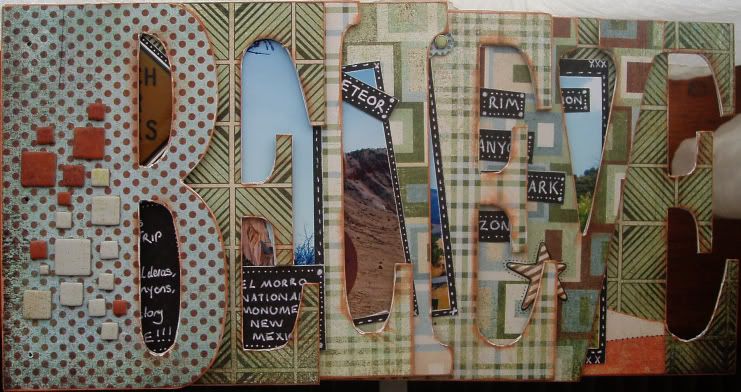 The album was my Secret Santa present from my not-so-secret Teamie Susi. :) I decided that the thing I Believe in most is geology, so that gave me a good excuse to make an album of rock-related things from my Road Trip last year.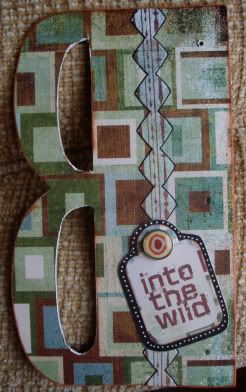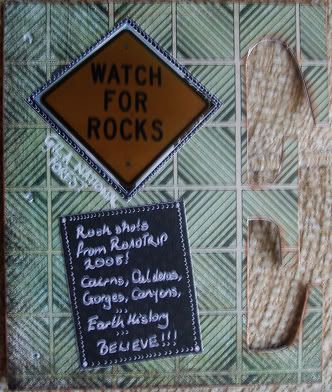 This one came out a little fuzzy!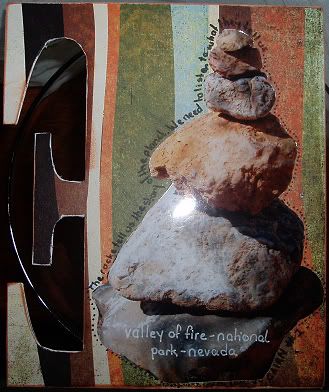 This is the first Cairn of rocks that I made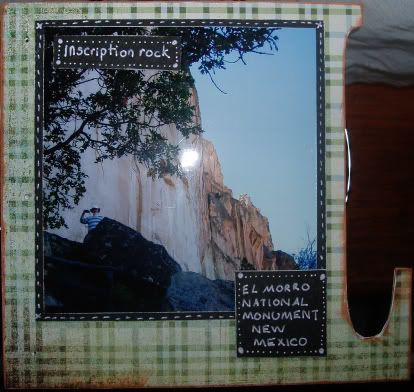 I had to balance the pages on a vase in the window to get as much natural light on them as possible, hence the odd bits at the side in all these pictures!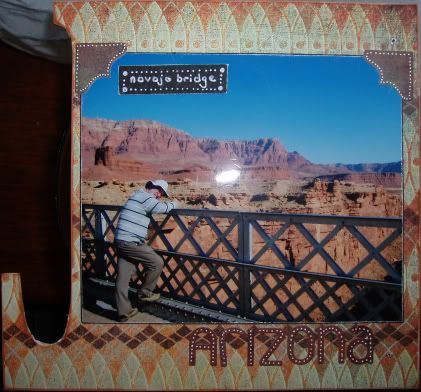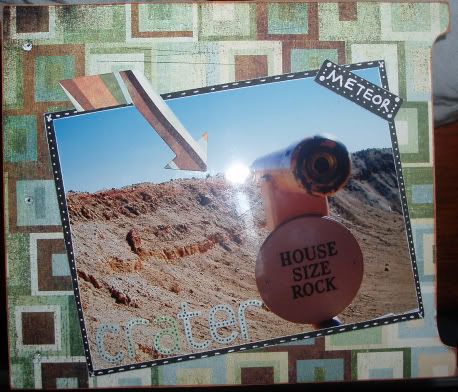 The flash has nearly hidden the House Sized Rock, but it does look like a tiny blob on the picture anyway.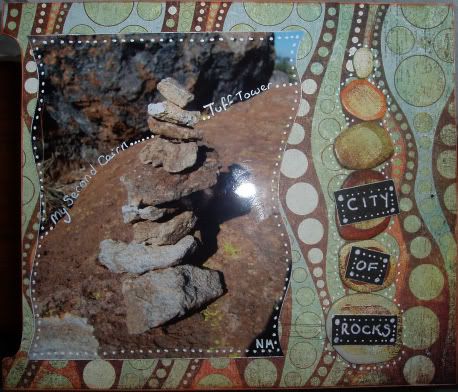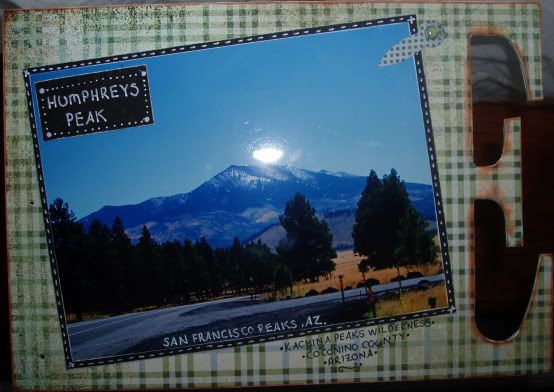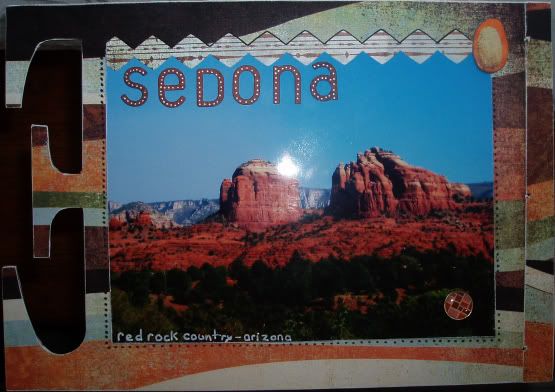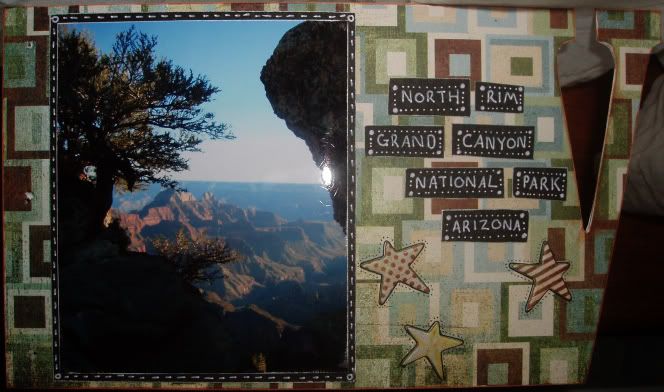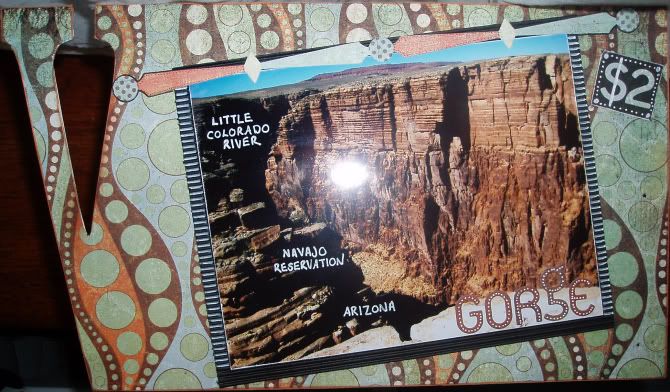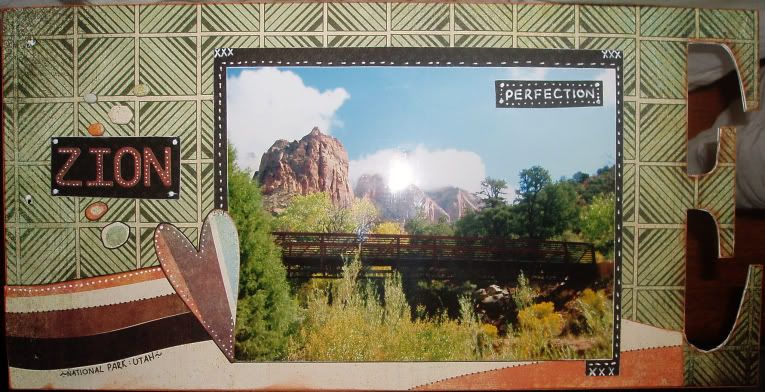 Zion was glorious and almost had the entire album to itself!