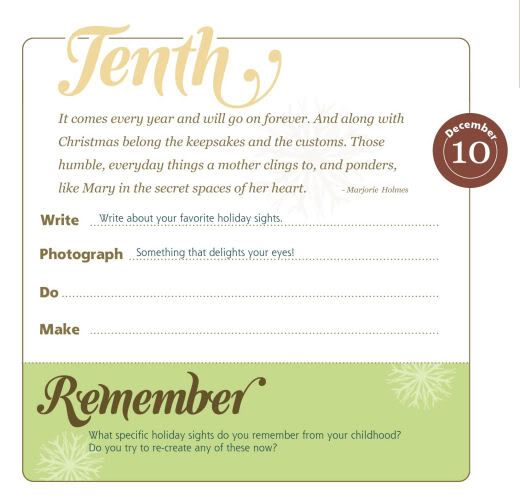 To Write
- Another day and again I am at a complete loss as to what to write about. Perhaps it's the wording? "Holiday sights" implies sightseeing to me, like "Wow! Great Wall of China!", which was pretty impressive.
How that is supposed to be transfered to Christmas, I don't understand. Do they mean, "Wow! That turkey looks yummy!" or the sight of pressies under the tree? Perhaps. However, the
Remember
section asks about Holiday Sights from Childhood. The sight of my Father falling asleep after dinner? Although, strictly speaking that isn't reserved for either Christmas or my childhood.
I'm really failing at this Holidays in Hand thing, aren't I?!
To Photograph
- "
Something that delights your eyes
" - Chocolate Santas!!!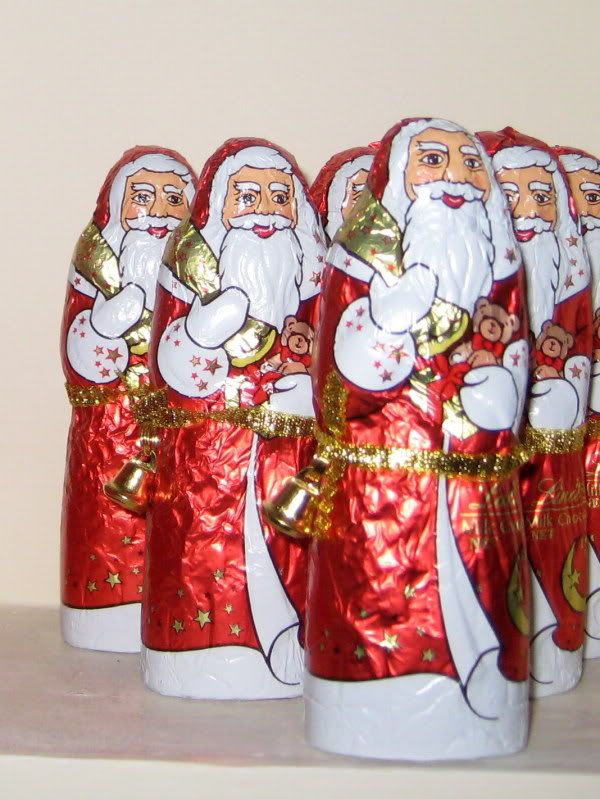 To Do
- stay home and recover from yesterday.
To Make
- nothing more complex than dinner!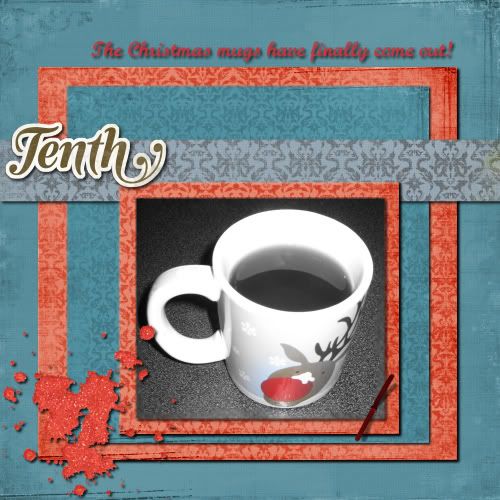 Backwards brad and glitter splash by Stacey Towers.