Feeling a little fragile today, but luckily nobody will be expecting much at work as we're all in the same boat from last night. Today it is threatening to snow, in fact, WorkJohn looked out the window, said "The sky is all pinky, it's going to snow." and then Lo! and Behold! It snowed. A pre-Christmas miracle! Well, that or an
extratropical cyclone
? Whichever, it was impressive.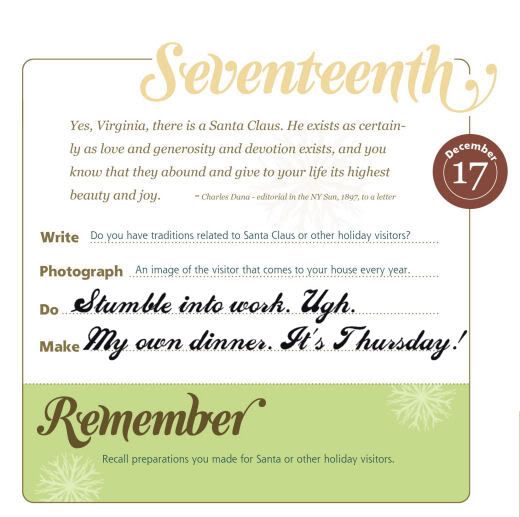 To Write -
At the moment we have no reason to have traditions concerning Santa Claus. However, when I was little Santa had no chimney to climb down, so he'd use his Magic Key, come in the front door, nip upstairs and put my Stocking at the end of the bed, go back downstairs eat the mincepie, drink the port and take the carrot for Rudolph.
I am rather concerned that this Prompt mentions "other Holiday Visitors". What else is supposed to come down your chimney? Aliens?
To Photograph -
As nobody comes here every year you will have to settle for this picture of the view from the office as the snow started to fall: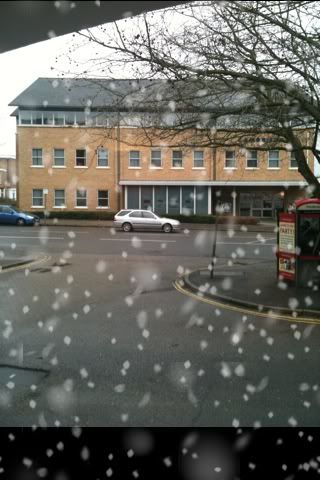 OK, it's a bit of a fake as I used the "Let It Snow" app!