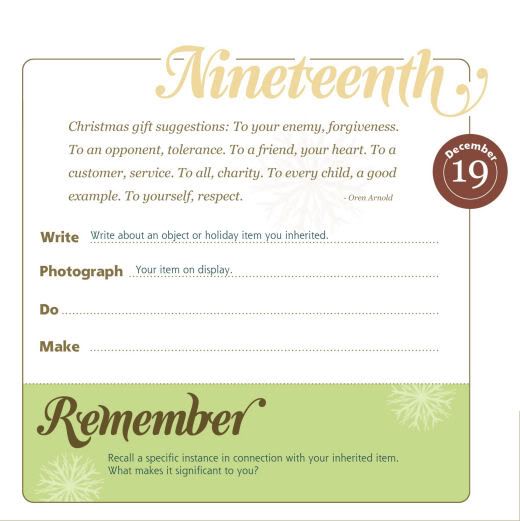 To Write
- Didn't we already do this one? *scrolls back to check*
Yep.
The Eighth
was all about a inherited holiday-related item. I said then and I'll say now that no such item exists. My things are all too new and the old items love with my Parents.
To Photograph
- No item = No Photo.
To Do
- Stay in out of the cold! Clean the en suite, change the guest bedroom bedding, hoover everything (Die, Dust Bunnies! Die!), help John with his guft wrapping

To Make
- Present pile tags for Mike & Vicky.
As today has been another bust as far as prompts go, I shall just write about today. It's cold. It's icy. The bin froze closed. However, the sun was out and so were the birds. Heaps of them all over our bush and after our berries. Taking photos of them all is pretty impossible, so I just Googled them to use on today's layout.
I'm chuffed to bits that we have Long-Tailed tits! They are so adorable.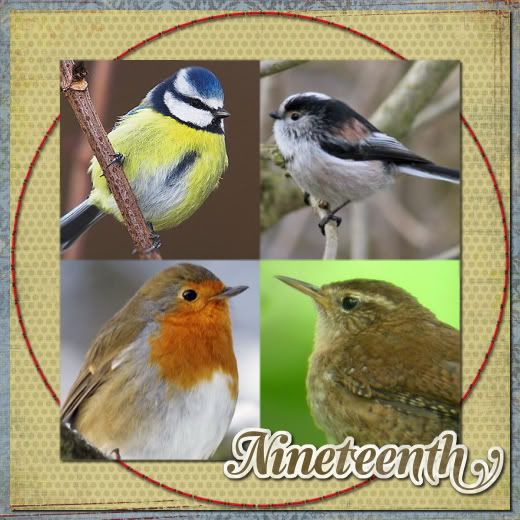 Wrens! Squee! They're so teeny.
The snowman is now at an extremely jaunty angle, but we reckon he's frozen stiff now and probably won't fall over - famous last words!
Stitched circle by Stacey Towers.