Still chopping up the fabulous Quirky Kit! Today I decided to make a couple more layouts from my trip to Wicken Fen with the Parental Units last month. This way I get a bunch of layouts that match each other.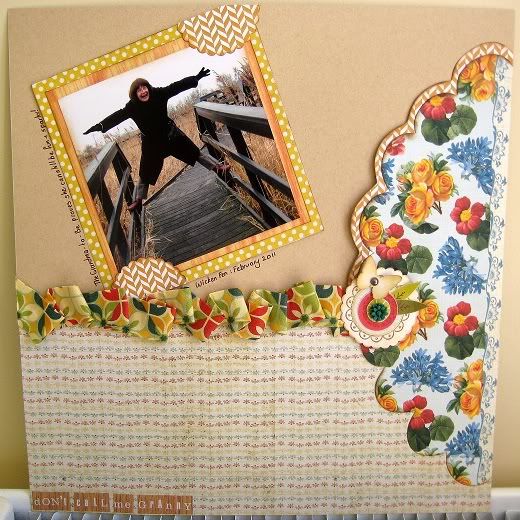 My Mother proving that she's still fun, despite being a Grandmother-To-Be, just don't call her Granny!
I wanted to use the Cosmo Cricket Material (
Sunrise
pattern from Early Bird), so I turned it into a folded ribbon.
I made four of the flower embellishments, so they're all used up now.