My plan for the Retreat this year was to only take offcuts of my old papers, do a bit of pre-Retreat planning, add some embellies and create my own mini kits. It worked to a certain extent. I did get bits used up, but between the planning and executing stages I changed my mind about how I wanted things to come together. Unfortunately, by that point, all my stuff was at home and I was in deepest, darkest Olney! Never mind!
Two wedding layouts using MME - Love Me Do.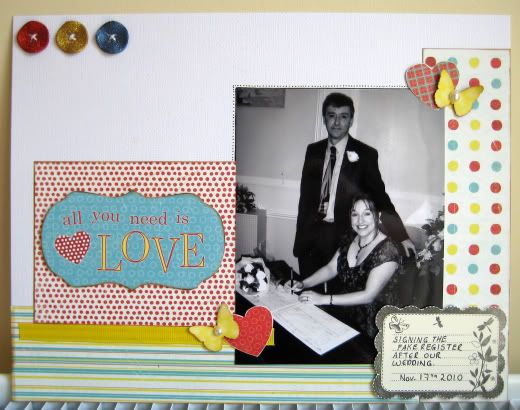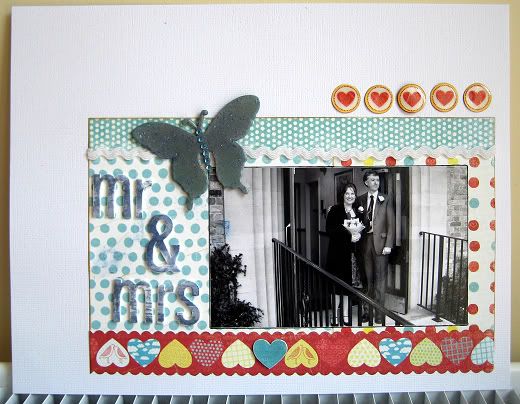 I prepped the butterfly at home using Faded Jeans ink, Faded Jeans stickles and GA. I then buggered up the layout by using my new Chipped Sapphire ink on the title after I'd stuck it down. I managed to ink the alpha, the paper, the butterfly AND the photo.
Luckily, I've not played with the photos so it doesn't show up too badly! Actually, neither of these came together exactly as I'd hoped.