I haven't even looked at the official P12 sketch for this month. Sue gave me a Crate Paper mushroom at the Retreat because I didn't want her throwing it away and I was sure I could do something with it. She gave me a matching piece to go with it and this is what I've come up with.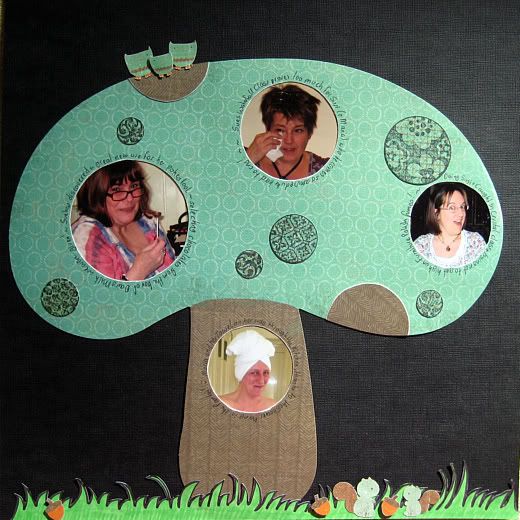 I cut out some holes and popped our faces inside. I used the circles from the hole making as spots, which means this is probably a toadstool now, not a mushroom. First official use for my new Circle Circus stamps from Stampin' Up. Made myself some grass for the toadstool to grow in and added some of the cute characters from the other piece of paper.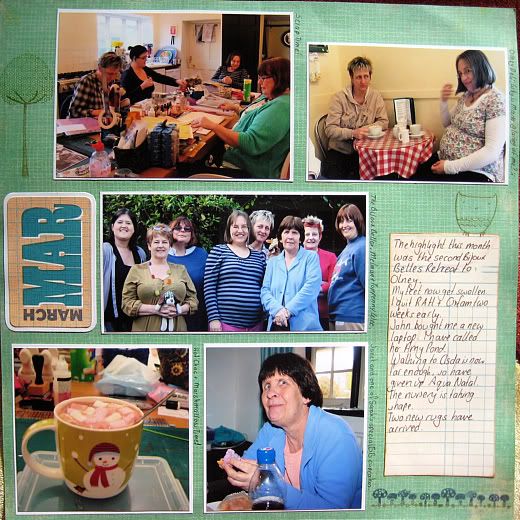 Various photos of the Bijoux Belles, the lovely hot chocolate I had, Maria glaring at me in the Deli and Janet enjoying one of Sarah's cupcakes!
I already had the Little Sprout stamp set, so I added on some extra mushrooms, an owl and a tree.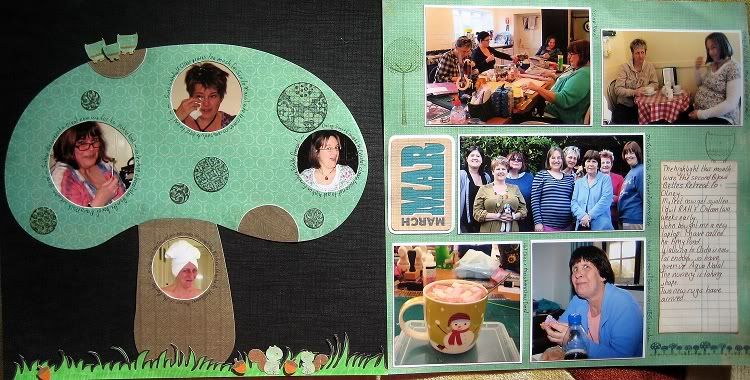 Two pieces of patterned paper, a sheet of cardstock and a piece of scrappy white paper. Oh, and some left over lined paper and a title from an old Quirky Kit. Pretty minimalist!