I managed to scrap this photo of our first retreat whilst on our second retreat. The challenge arrived just at the right time, I'd taken lots of offcuts of
Junebug
with me and had planned to piece them altogether in a mosaicy / quilty way. This just meant it was given some structure.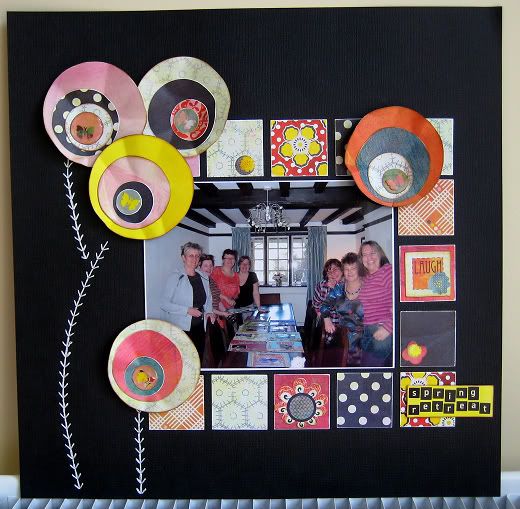 I now realise that I need a square punch (thank you Susi!) and a Sew Easy (thank you Sue!), but this is no time to be indulging in new stash... or is it? The excessive use of GA doesn't show up in the picture, it's a lot shinier in real life.
Anyway, Spring in the title, scrunched flowers, a splash of yellow and squares. All included.