Oh yes, even more Road Trip! Although, to be fair, as the plan was to use up scraps and most of my scraps are Road Trip related, it's hardly a surprise.
This time I'm using up
MME - Breaking Free
.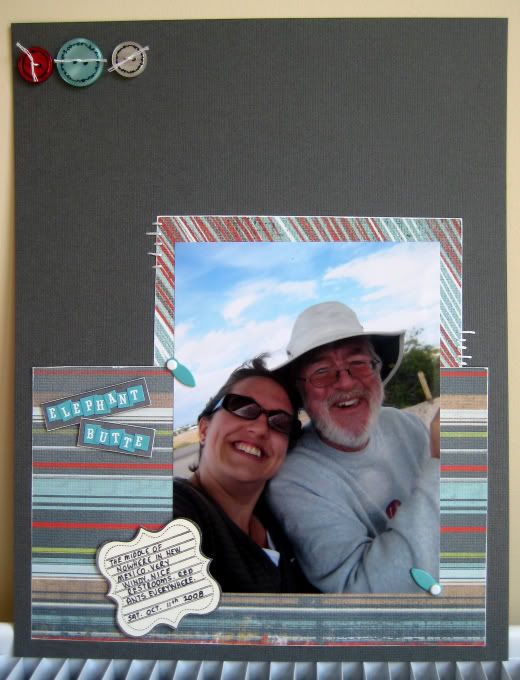 The extremely windy Elephant Butte! Managed to use the planned butons this time... and Sue's mini alphas. Thank you Sue. :)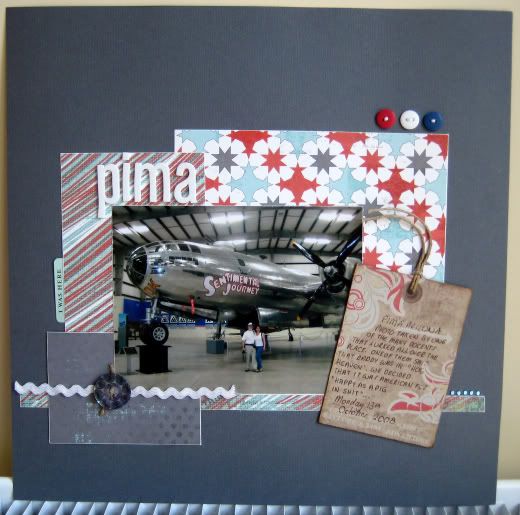 Pima. The tour guide made us have this photo taken.