Still having issues creating straight photos, no matter how hard I line up the camera!
The only summer themed papers I had were the thin substandard AC ones, so I used them despite being a paper snob! They aren't so bad as long as you layer them up and make the page heavier. I even managed to throw in a little October Afternoon and Echo Park, so not all bad!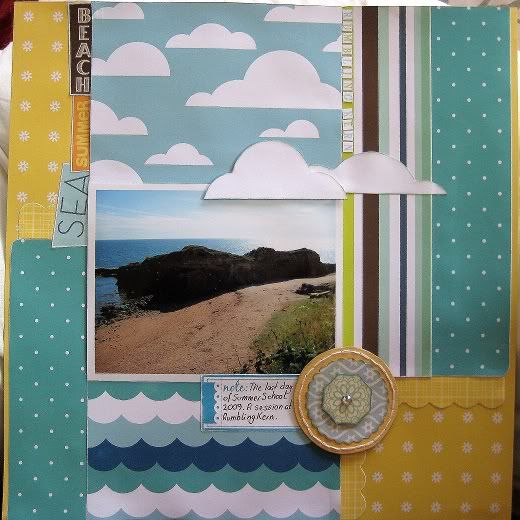 The criteria this week are as follows:
5 points for including blue
- plenty of that!
10 points for Summer themed photo
- taken at Summer School in 2009, our last day and a visit to
Rumbling Kern
.
5 points for journalling
- check
10 points for a home made embellishment
- I made a flower / circular thingy, not entirely sure what to call it!