The plan is to attempt a layout a day between now and Arrival Day. To get the creativeness in while I still can and enjoy this me time while I still have it. Also to cut into the newest papers, or papers that I've been stroking for too long. I managed to chop into the Tim papers straight away and I've done the same with these.
Shiny new Echo Park
For the Record
.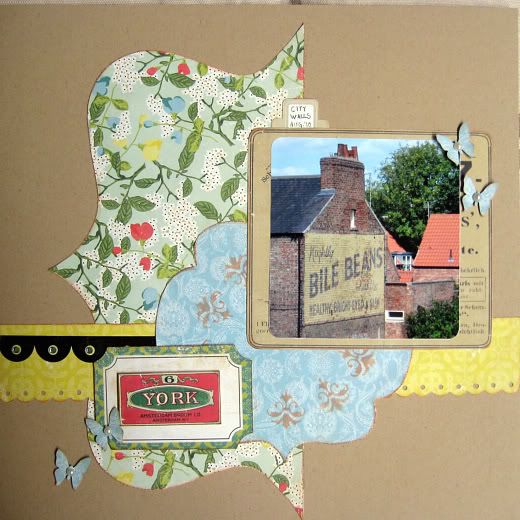 Took the photo from York City Walls and I made most of this layout before I even realised that one of the little cut-outables had "York" on it! I'd like to say it was planned, but it wasn't!
For more information on the history of Bile Beans
click here
or
here
.