Another week, another challenge over on UKS.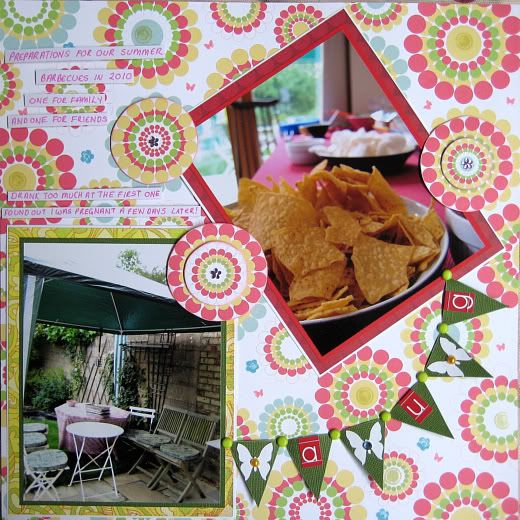 Two photos, Stamping, Bunting and using up scraps. The paper actually came from Susi, so it's actually using up
her
scraps, but I'm sure that still counts. Also used up scraps of BGs
Lime Rickey
and
Liberty
by Scenic Route. The cardstock is scraps as well.
Last years summer barbecues. I got rather drunk at the first one and discovered I was pregnant a few days later! The second BBQ was a sober affair.