Ugh. I
really
need to get Paint Shop Pro onto this laptop. I took these pictures in decent daylight today, which has washed out the colours and I can't get that colour back just using Picasa and Picnik. The colours of
Circa 1934
are so much better than this photo would have you believe.
Yes, I appear to have spelt (spelled?!) February incorrectly...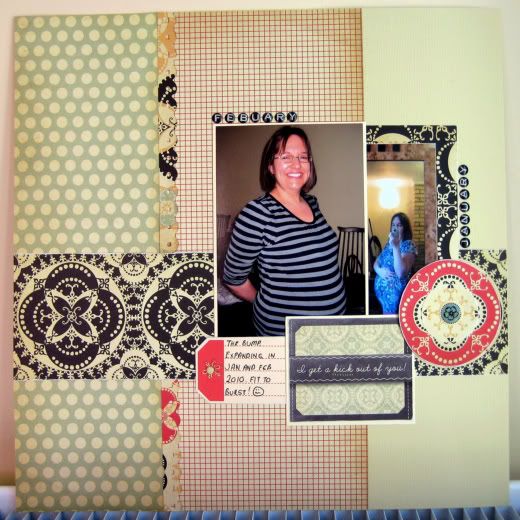 Decided it was about time to Scrap the Bump. One of the elements has "I get a kick out of you" on it and I decided that would make the perfect title, even if it is a bit small!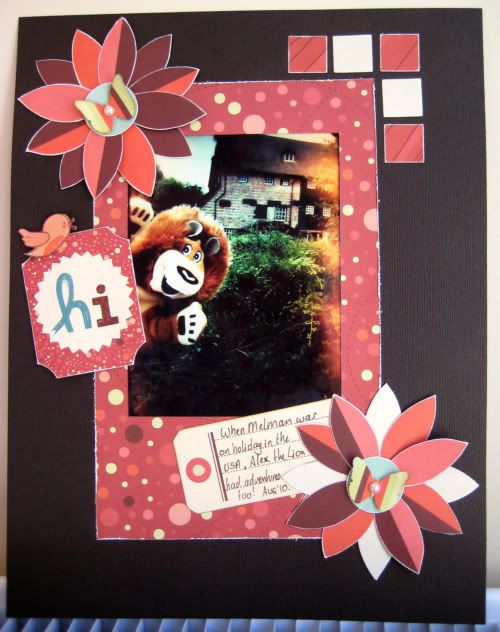 A quickie of Alex the Lion to cut into some other Cosmo Cricket that I'd just been stroking!