The title for this was supposed to be "Time for Chips" and that was when I realised that my Thickers
had no O
, so I had to change it!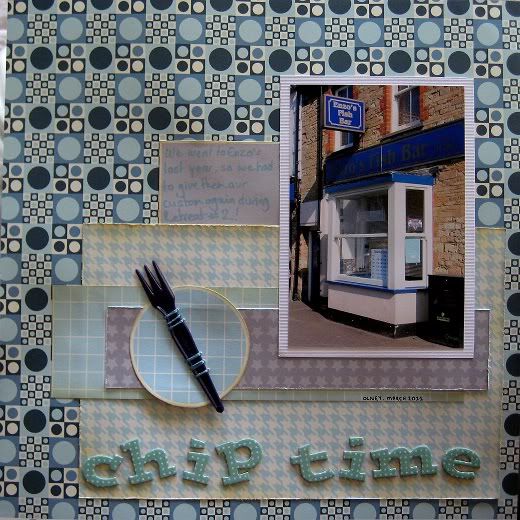 We went to this chip shop in Olney last year during our Retreat, this year we went twice! My teamie,
Sarah
, suggested that I save a chip fork for future scrapping purposes and here it is.
Since taking this picture I've made a fish for the top left hand corner. Suddenly had the urge to colour something in. Might update this later.
Photo was taken by
Jen
.