My next pre-prepped kit was
MME - Round and Round
to get some more of my never-ending supply of Road Trip pictures scrapped.
A bit basic, but does the job. I'd planned all sorts of things with buttons before I came away and then totally went off the idea. All the buttons returned home with me!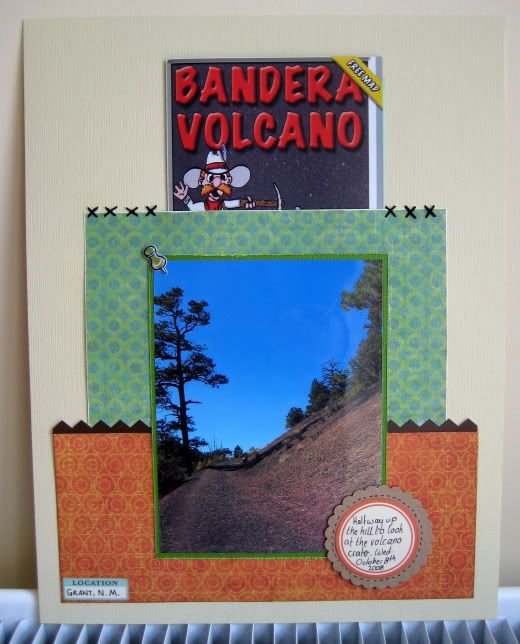 This was an attempt to include some tourist information leaflets. I'd dragged so many home from America only to leave them in a folder and never look at them. Again, this is a bit on the basic side, but my excuse is that I just couldn't sit fussing over it for too long before having to get up and sit on the recliner in the sitting room! In fact, I did the stitching in there. Annoying puffy feet.
All the final pieces of
Round and Round
gathered together and plopped down! I'm pretty fond of this one and I even did some fiddly cutting out.