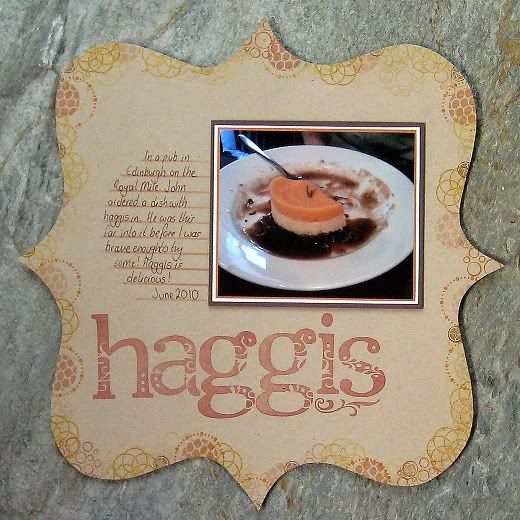 No patterned paper, no brads, buttons or blooms, one or three photos and not a 12x12 square. Check on all counts! Must try harder to catch us out, Sue! ;)
This is John's half-eaten plate of haggis and mash. I'd never eaten haggis before and found the concept way too disturbing. John, however, managed to convince me to try some and this is how much he'd eaten by the time I gave in and had a forkful. Well, haggis is bloomin' delicious! So I had to take a photo of the first haggis I'd ever had.
Sadly, I had no camera, just my iPhone and the dish doesn't look all that apetising in this state, but the idea is to record these special moments, and I have.