This one is for the latest
Creative Craft World Saturday Scrap Map
where the challenge was to use shapes. I've stuck with the bracket theme from the sketch and used some different bracket shapes as photo mats and journalling block.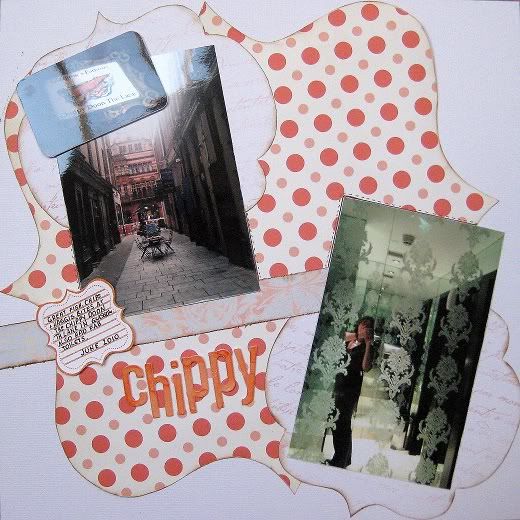 Photos from the fabulous
Chippy Doon The Lane
in Glasgow that we visited last year. Great chips and marvellous toilets! Pretty good pictures, too, considering I took them with my iPhone!