Made use of a discount code last week and bought myself some boy-themed BoBunny,
Blast Off!
Figured it won't hurt to have some boy papers, even if the boy in question is now a couple of days overdue and starting to make me uncomfy.
The papers came really quickly and they're stunning. I wanted to cut into them straight away, but I was a little lacking in space related pictures. However, good old trusty Road Trip 2008 helped me out with these photos from Meteor Crater.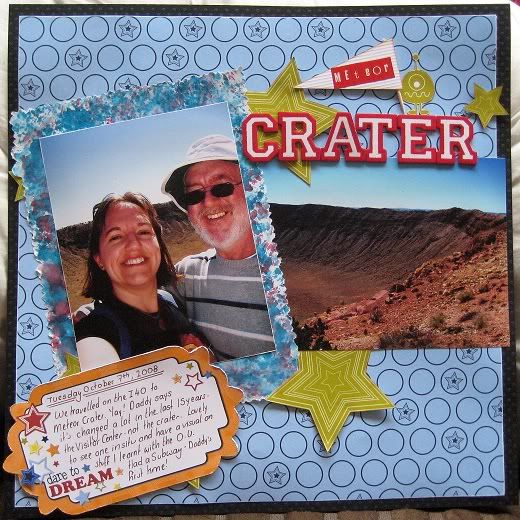 Had a quick play with my new alcohol inks to make a spacey nebula-like mat for my photo and I took the journalling directly from my Road Trip diary.