Somehow I managed to plan this layout without having a picture in mind to go with it. I'd cut the frame for my "Beautiful" layout and then just dumped the negative part down on the bit of red cardstock. The next day I saw it lying there and just had to turn it into a layout.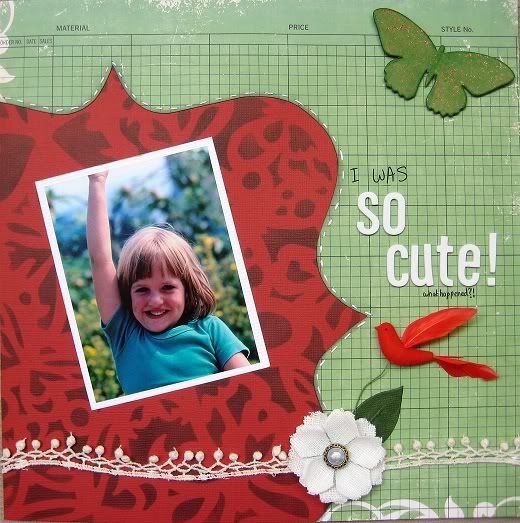 I inked the cardstock using a Maya Road mask, stitched the paper onto the cardstock, made the butterfly, laid out all the crochet, flower, bird and leaf parts... then realised that I hadn't really thought it all through!
Finally went with this picture solely because I'm wearing a green t-shirt and I'm outside, so I sort of match both colour and theme! Even managed a suitable title. Quite happy with the way this turned out.