This is my last layout / project using the Counterfeit Kit. Sitting at my table and scrapping is just getting harder and I still want to prep some more baby pages if I can. The Kit isn't really suitable for baby stuff, so this is it.
Certainly going to be playing again in the future though, this has been fun!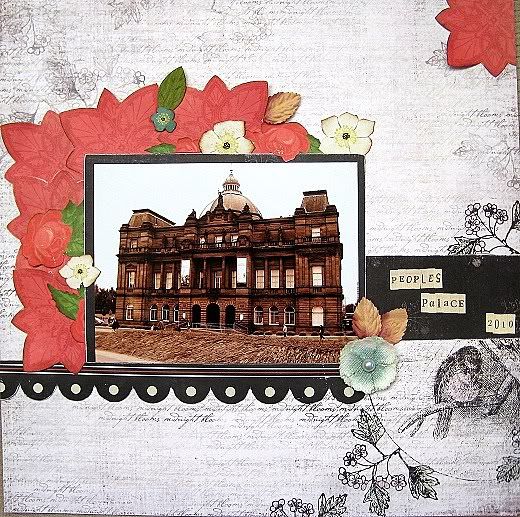 I cut all the flowers out from a couple of sheets of For the Record and I did it in bed yesterday with my feet up! (See? I'm not even scrapping at my table anymore!) The background paper is MME: Meadowlark, Dawn. I coloured some of it in a bit, doesn't really show in the photo. Flowers look better in real life too, they're mostly layered up on foam pads.
Right. It's nap time again!