I honestly don't know why I bother with Mini Books. I can never seem to make them look as they do in my head. Perhaps it's because I haven't the knack to use tiny embellishments well or creatively. Anything under an 8x8 seems to go a bit squiffy.
But I have all these beer mats to use and I do enjoy covering them, even if filling them up is a little beyond me. So, I used the Counterfeit Kit to make it, hoping that the manufacturer mixing might help me. I don't think it did and I'm pretty sure I could do better than this, but I'm not sure I really know where I'm going wrong.
Perhaps I could do with a gadget that punches holes in chipboard so I don't have to poke holes with a compass! Occasionally I think about getting eyelet setters, Big Bites and things like that, but so far I've avoided the serious tools.
Ugh. I'm moaning. I blame the bad night of no sleep thanks to the baby kicking!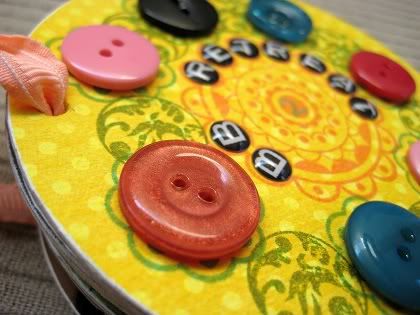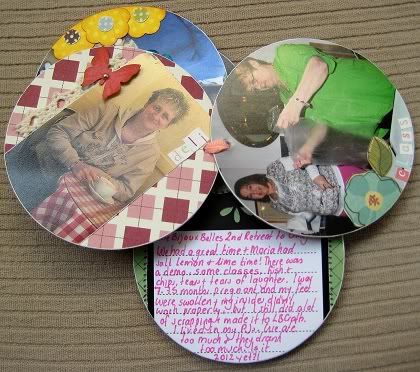 Maria in the Deli, Susi setting us up for the Caught in Crystal class and a page of journalling.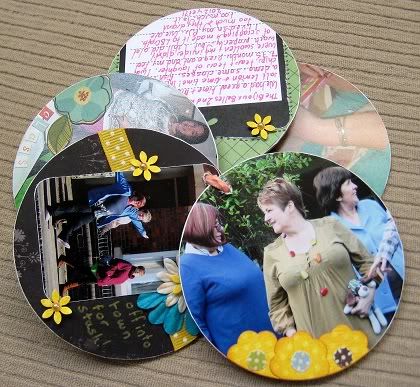 Everyone off to the Craft Shop for some serious stash shopping, outside the house getting ready for our Group photo session.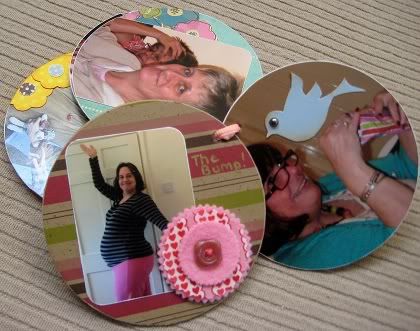 Maria, Sue and my Bump - with very fetching pink PJ bottoms!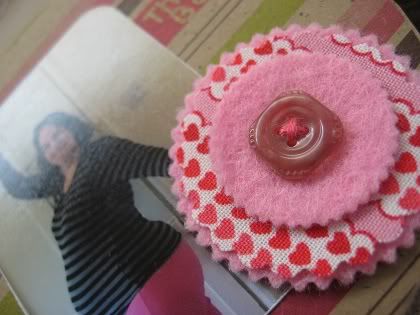 One of the handmade flowers from a
Quirky Kit
that I've been stroking for ages. I put it in my Counterfeit in an attempt to use it up, and I have. :) There's still another one left for stroking!