This first one I've made as a Companion Piece (oh yes, I watch too much
Project Runway
!) to
Paris Monmartre

. There were quite a few offcuts that I wanted to use up rather than refile in my paper box and potentially forget all about.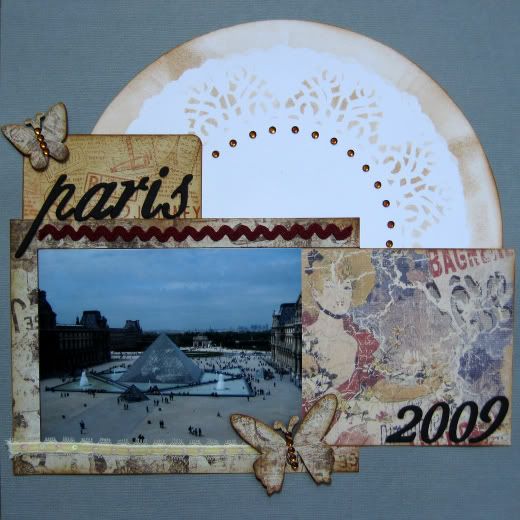 I also used the negative image that I accidentally created when inking a doily for a layout that I seem to have forgotten to post. Anyway, I kept the inked paper as I figured I could use it at some point!
I can see now that it is massively missing journalling, so I may have to sort that out.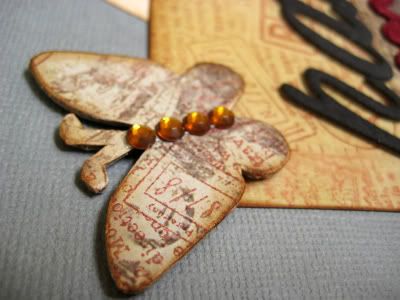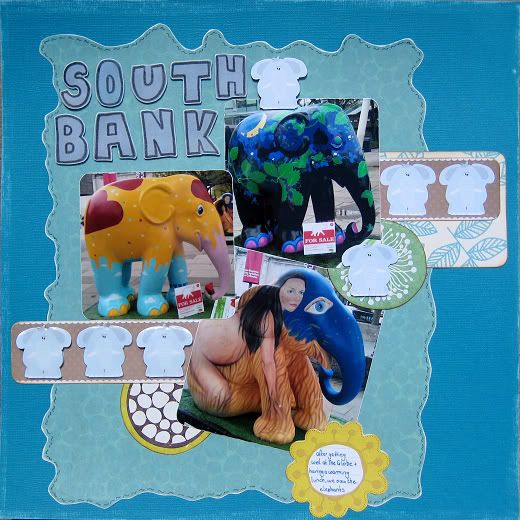 These are some of the elephants that we saw on the South Bank (we're in London now) after our trip to Macbeth at the Globe. The little elephants were on a paper of zoo creatures that I original bought because it has
giraffes on
, but now I've used the elephants and
the lions
!