Finally
got some of the pictures back that I took of Alex in London. Really not impressed with the service from Snapfish, but at least they were free. The pictures aren't of the same quality that I've been getting from Photobox either. Shan't be straying from there now, freebies or not.
I'd bought myself a piece of this 3 Bugs paper because it features lions and giraffes. I'm still waiting for my giraffe stamp from Scrap Shed so I can use the giraffe strip. Of course, I'm still waiting for that as well and it's been over a month. Great. Somewhere else that won't be getting a return order.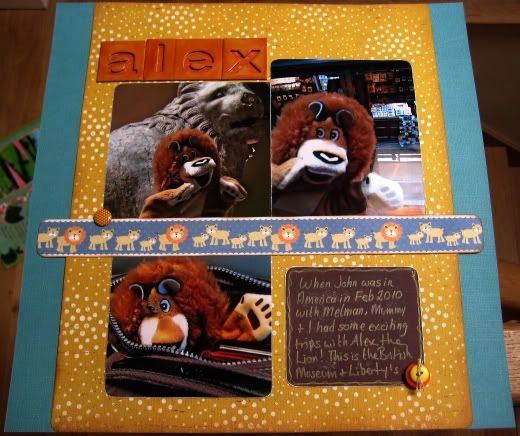 This is the weekly challenge layout, not completely happy with it - probably should have deviated from the sketch a little bit more.