Haven't touched anything but the Kaisercraft for days! Here are the latest three - you need to click to enlarge: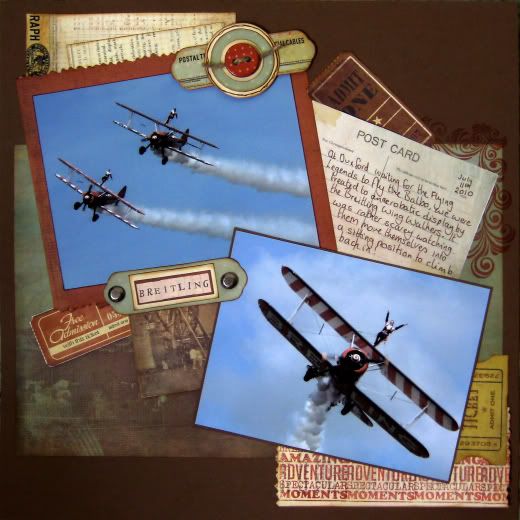 The
Breitling Wing Walkers
do their wing walking at Duxford before the Flying Legends fly past. It all looked like great fun until you realise that they have to climb off the wings and back into the planes in mid-flight!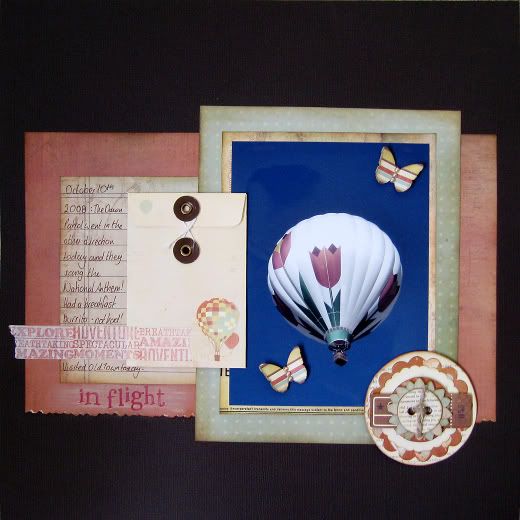 One of the balloons at Albuquerque. I took this one especially because of its patchwork look and thought it would be a fun one to scrap. It's taken me almost two years to get round to scrapping it! Used my Martha Stewart butterfly for the first time and adapted an idea from the Studio Calico blog. They suggested creating
faux washi tape
using the material tape you get from the pharmacy, I thought I'd give it a go by stamping onto masking tape. Seems to work!
Another balloon from Albuquerque. For more information on the Zia of New Mexico
click here
.
Very bizarrely all the photos on the layouts have brightened after I took their pictures! On the layouts the colours in the photos are much more muted as I used the desaturation technique on them. Running them through Picasa to sharpen them up seems to have brightened them up as well...