Here's the layout that I made for the
Saturday Sketch
on the Scrap, Paper, Scissors Blog. I made a special effort in taking the photo... outside on one of John's small easels!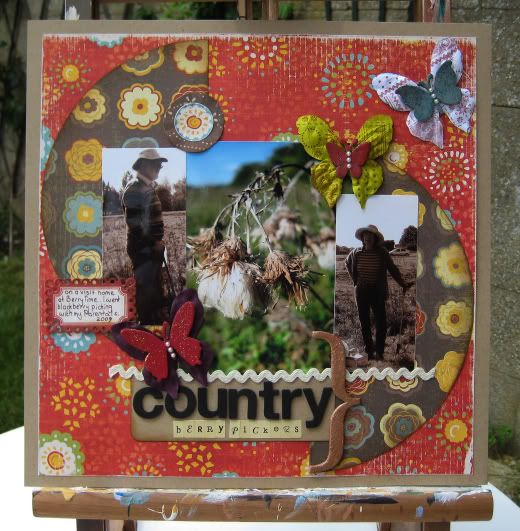 My parents, with their granny-grabbers, go blackberry picking. I should have been blackberry picking, but instead I took a lot of close up photos of interesting things in the hedgerows.
I've been trying to use the old stash to thin it out and get myself some space in my paper box. I can't break out of that box, I don't have the room! So I used my final full sheet of the gorgeous Wild Saffron.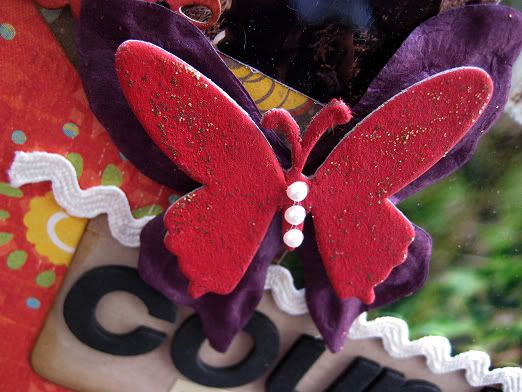 Two of the butterflies have been painted and the other has been Distress inked. They've all been Stickled.