A bit late in putting this one up, and I haven't done Twist #56 yet and #57 will be up today! Still, the twist was to use Flags, so I made some banners out of ribbon and came up with this: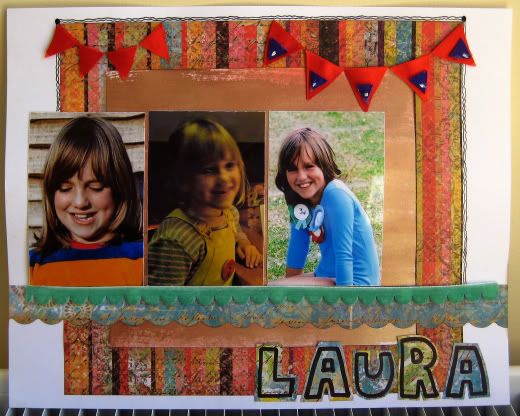 The photos are all old shots of me, various quality, especially that one in the middle of my 7th Birthday!
Once again, I've used Jo's papers. Thanks Jo! These are all K&Co. paper snob in me wants to know what they're called and I think they
may
be Mira, but I'm not sure.