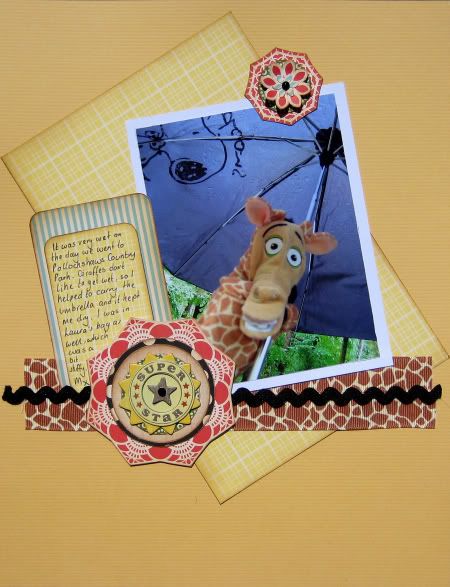 Here's Melman holding the umbrella for us when we got so wet in the grounds of Pollockshaws Country Park. He's such a helpful giraffe! I've used some of the giraffe print ribbon that he got for me from
Michael's last week
.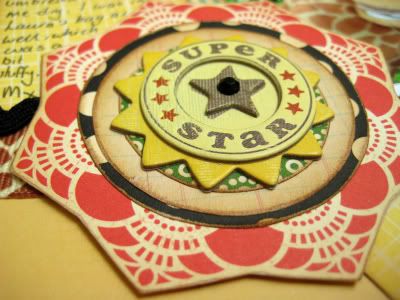 More layering practice!
I've started following
Christine Middlecamp
who is a genius at layering (not to mention on the DT for one of my favourite paper ranges, Crate Paper) and am especially impressed with this
:
Embellished Paper Doily
. I have them all tagged in Delicious to read and study later.
John brought a
Somerset Studio magazine
back from the States and that is full of inspiring things. Makes me want to get a proper journal and start an Art Journal properly rather than just messing around at it.