I seem to have had a run on scrapping Melman in Scotland, in 8.5 x 11 format, using up old scraps.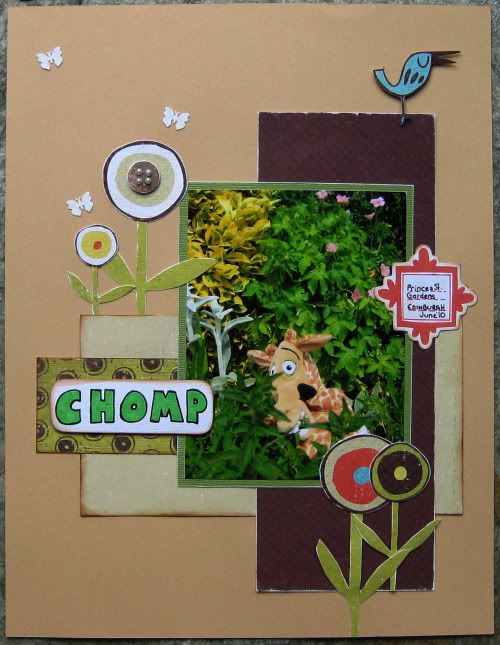 This picture was John's idea, Melman munching on the undergrowth in Princes Street Gardens!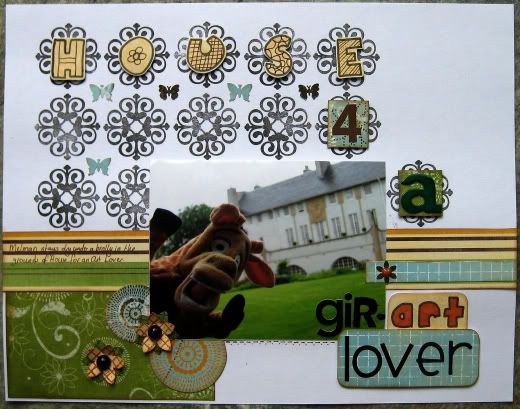 This was supposed to be a grid background, but it went a bit wrong when I started to stick things down in the wrong places. Melman is now in Glasgow outside a
House for an Art Lover
.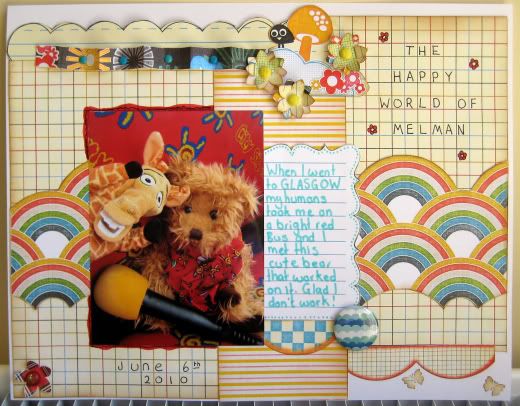 This one is an attempt to use up lots of Sassafrass Lass. Lots of papers that I think I like, but I don't really. They're all far too busy and hard to work with. I've tried to use the sides that have simpler designs on for this.
Mainly made for a UKS Weekly Challenge in June.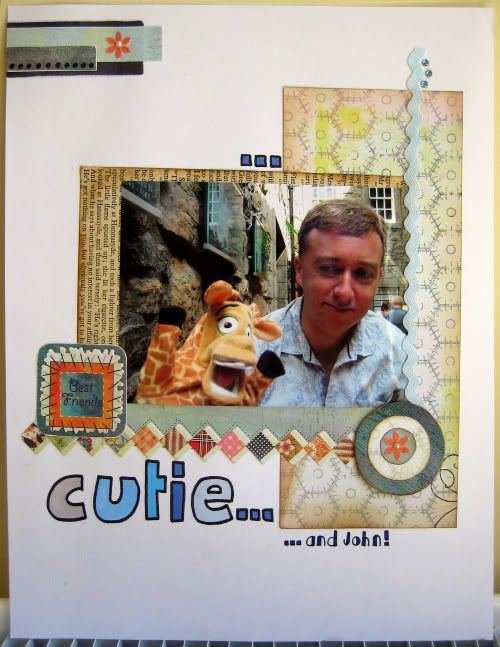 And now an attempt to use up Junebug! John and Melman are in the cafe at Edinburgh Castle.