I doubled up with this layout. It's partly
Twisted #46
and partly
Gutter Girlz #36
. I started it with the Twist of "touch":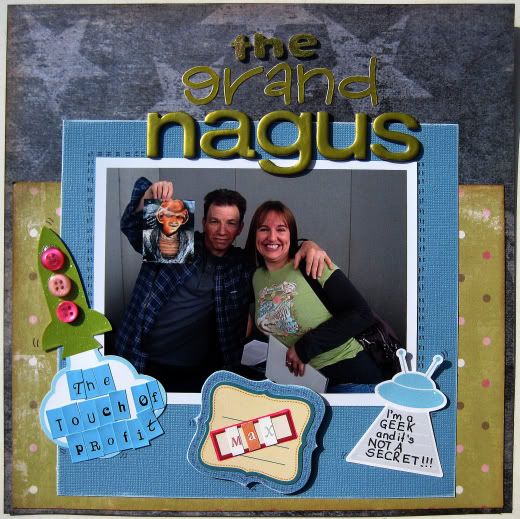 You see, I'm being touched by
Max Grodenchik
who plays Rom in Deep Space Nine. Eventually the character of Rom becomes Grand Nagus of Ferenginar and everyone knows that the Ferengi are motivated by profit. Max wrote something on the photo about profit, so I can only hope that the touch of the Grand Nagus does, indeed, help me to gain profit. Even though I'm not only a small-lobed female, but also a hew-man...
It was then that I realised that actually there was my Gutter Girlz entry - I'm a Geek and it's no secret, everyone knows and I don't care that they know it!