Just something I did for fun this weekend. I've been gazing at this sheet of chipboard for months and not used it. Then I thought I should just use up all the flowers in one go on a layout without any patterned papers. This is the result.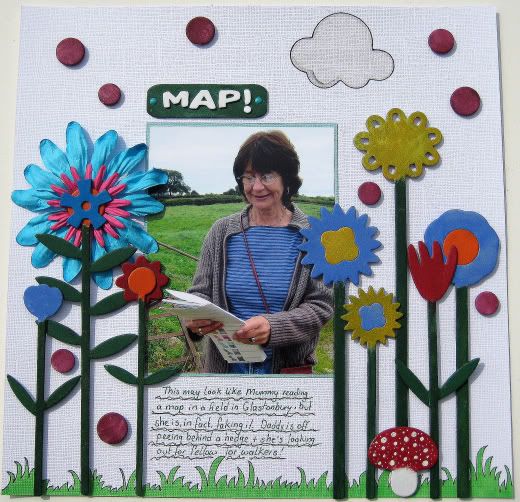 My mother, supposedly studying a map, when, in fact, she's standing guard so that walkers don't come wandering over while my Dad is peeing behind a hedge...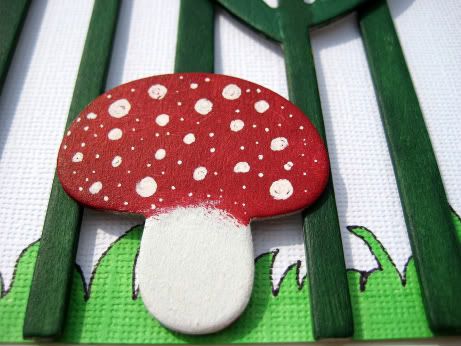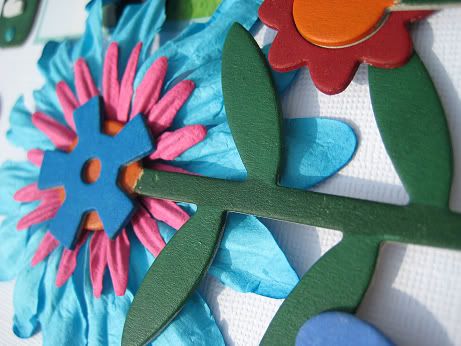 The chipboard was part of a kit and I can't remember what company made them.