Wow! I was finally able to take a decent picture of a layout because the sun came out and I could take it outside! Well, that's exciting for me anyway. This layout turned into a bit of a Cosmo Cricket Love Fest as I used parts from four different collections.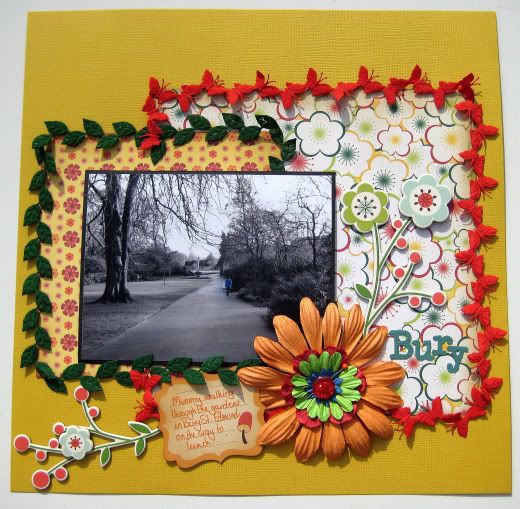 The Twist this week is "
Orange
" and there are bits of orange scattered over this layout.
I finally stopped stroking the ribbon I bought at Liberty's and used them both on this. I love the butterflies so much, although they are a bit of nuisance to stick down, wings everywhere and their antennae come off far too easily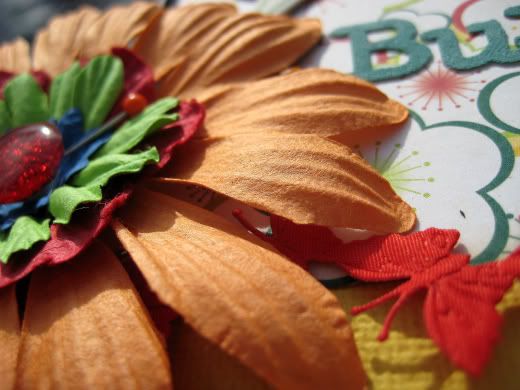 This is actually layout number two. I thought that scrapping Halloween would be the easiest way to use orange, but it just didn't come together, so I ditched the glaringly obvious orange in favour of this more subtle approach.