The next Sketchy Thursdays sketch is for Spring Challenge Blog Hop.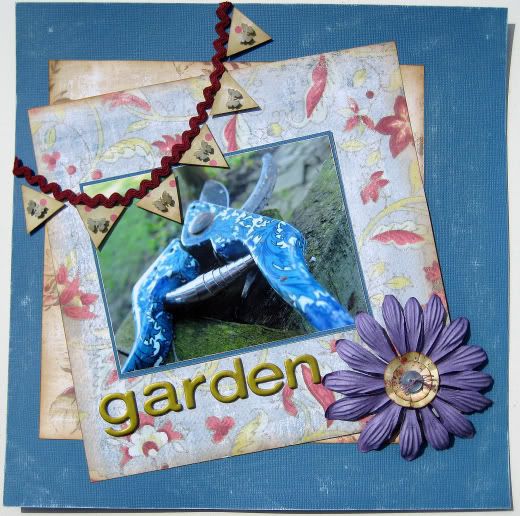 Loved this sketch. Banners seem to be in at the moment, even though mine are a bit on the wonk!
I saw this pair of secateurs in the garden when we went on our retreat last month and took a random close up shot of them.