I've been back through the last 100 posts adding on labels and I can now see how many layouts I've left off of here. I seem to have gone through phases of posting nothing but digital layouts and then nothing but challenges. However, my Photobucket is full of paper layouts that I've done and then not put up anywhere. Well, perhaps they're tucked away on my UKS gallery, but that fills up and has to be pruned. So. Now and again I'm going to do some posts of layouts from the past. Now I have labels enabled I can keep track of them.
So, I'm starting off with layouts about my trip to New York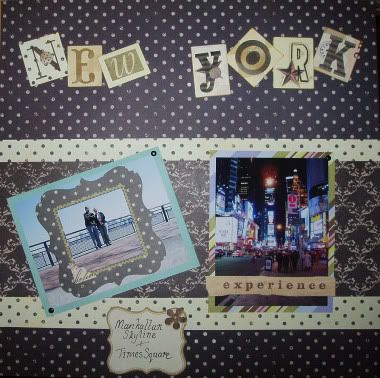 Times Square and the Manhattan skyline.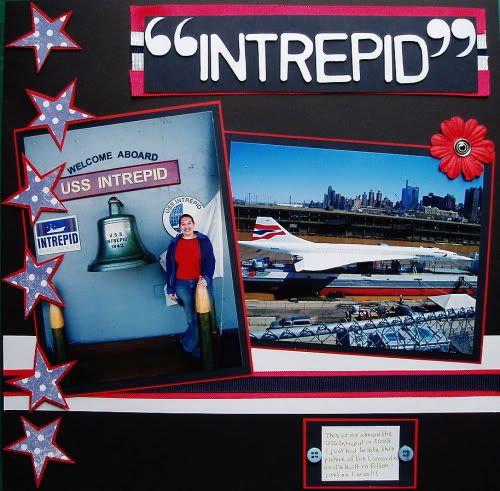 A UKS weekly challenge. I think this might have been something to do with not using patterned paper and using stars.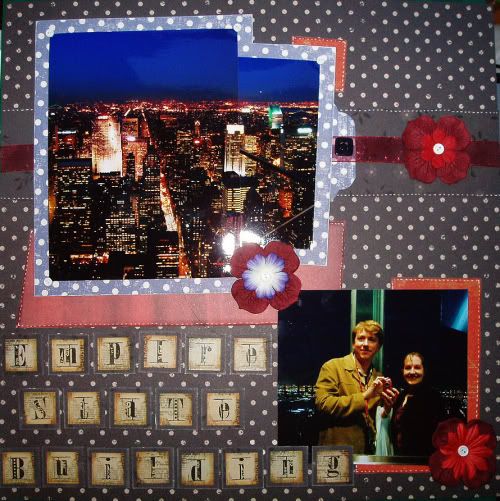 Up the Empire State Building and looking out at the City all lit up.