Thought I could multitask today by doing another 6x12, collecting some extra donuts and adding to my Road Trip album.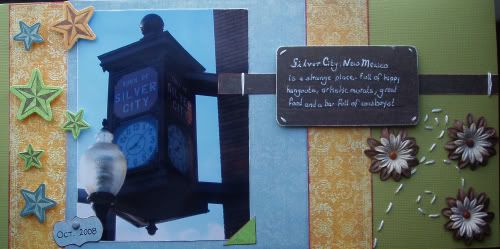 So I've picked up donuts for small embellishment, something to do with time and making a journalling block. Made from Crate Paper:
Static
and I really seem to be going through a phase of stitching swirls onto everything I do. I won't have time for that this weekend at the Cyber Crop. I'll have to leave gaps and stitch onto them later.
This is my 100th post! :)