Can now put up the two UKS Cyber Crop layouts. This first one is for the Mystery Kit, lots of black and white Rusty Pickle papers and some red cardstock. Have to say I wasn't really happy with the kit. All the inspiration I was getting was telling me to colour the papers in, which is illegal under CC rules! The other teams seem to have had alphas included in their kits, ah well, I'm not complaining
too
much.
So I finally just made this one layout. I'll be using the rest of the papers the way they were designed to be used.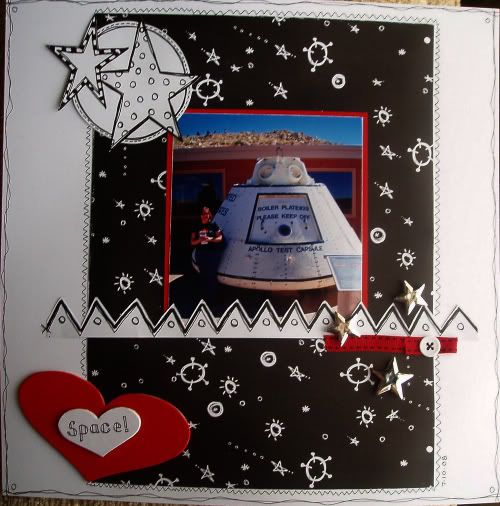 Meteor Crater visitor centre.
For the Pre-Crop Challenge we were given an X-Files poster for inspiration: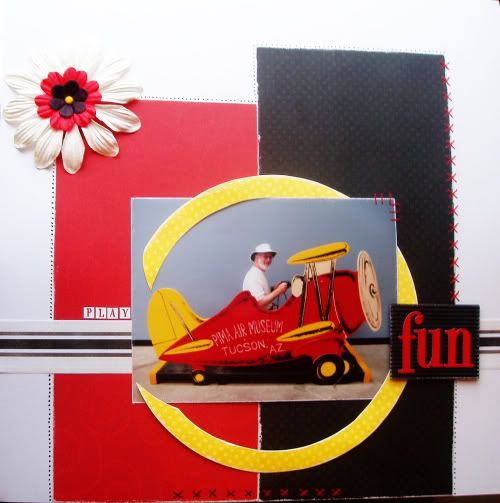 Another
Road Trip shot, this time of my Dad in a toy plane at Pima!