Couple of layouts that I forgot to photograph. They're both road trip pictures. The first one is a statue of a burro (donkey) in Santa Fe and the other is me in the Tucson Botanical Garden.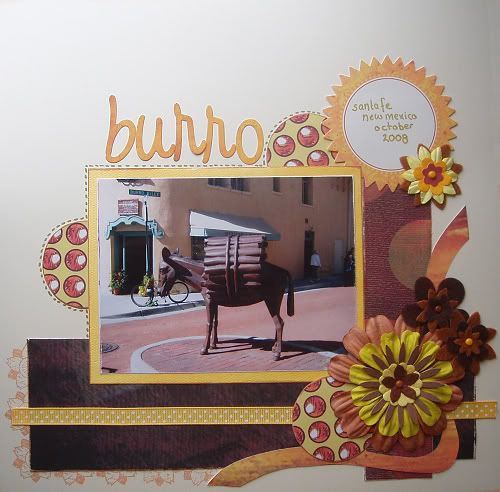 A scraplift from
Scrap, Paper, Scissors
.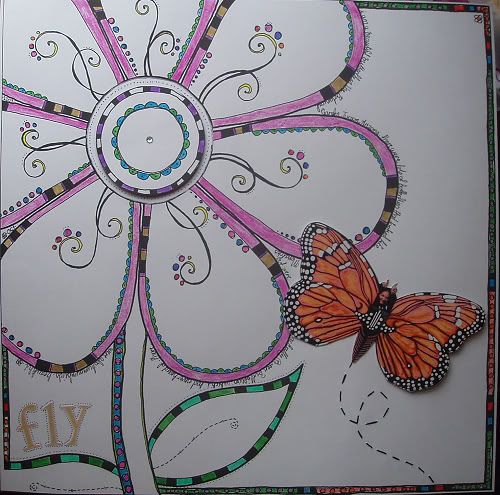 The paper for this is
Rusty Pickle
. It was one of the papers that came with the UKS Mystery Kit and I just had to colour it in, which wouldn't be allowed in the UKS contest. So I just went ahead and coloured this one in. Now the CyberCrop is over I can post the layout - I just forgot all about it for a while there!