My entry for
Scrap Map Saturday
over at Creative Craft World. My father at the top of Glastonbury Tor.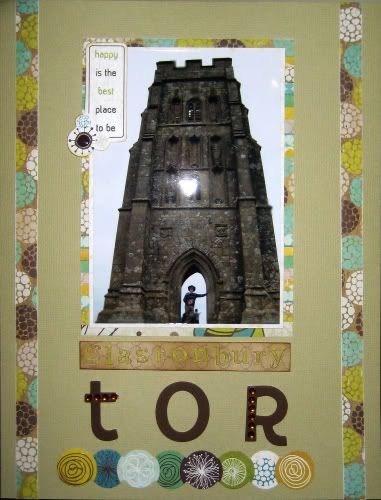 My mojo is slowly returning to me, so I've decided to try and use up some of my bits and pieces rather than cutting straight into new purchases. I wanted to double mount this picture, but didn't have enough pieces of a large size, so the background is actually lots of small strips layered up and then cut down to size.
I've even started to use my Thickers, rather than just looking at them!