And by that I mean "weekly challenge" and not "water closet". This is from last week and I forgot to upload it.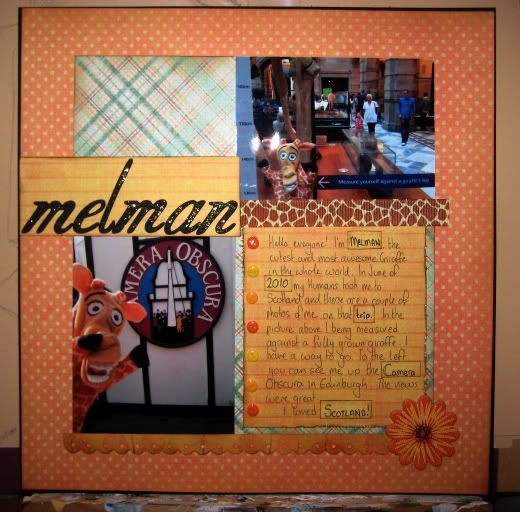 Melman in Scotland last year.
The challenge was:
To alter an old piece of patterned paper - I turned an old piece into a border strip with a punch and some ink.
To use a piece of chipboard - the flower. ALthough now I look at it again, the thickers are chipboard too!
To use a piece of ribbon - giraffe print.
Draw your own sketch or use a website to pick one - I chose
this one
from the
Pink Paislee Blog
.