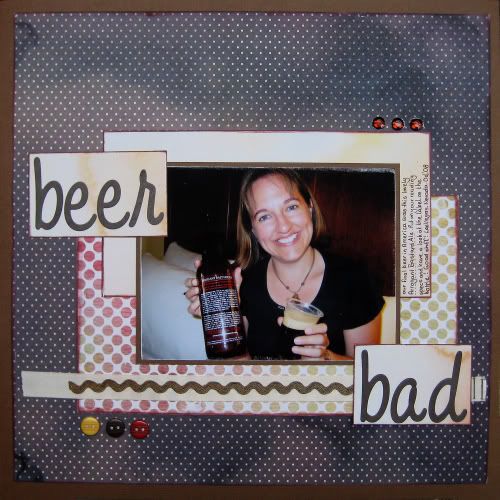 Our final day in America and we were unable to find the beer we wanted, so we settled for some Arrogant Bastard, which was pretty good in the end. The label is actually readable in the picture, but in case you're wondering here is their website:
"
I am not a fizzy yellow beer drinking ninny here under false pretenses"
The challenge was to scrap Forbidden Fruit (I really shoudn't be drinking beer) and to use ribbon and bling. All bases covered.