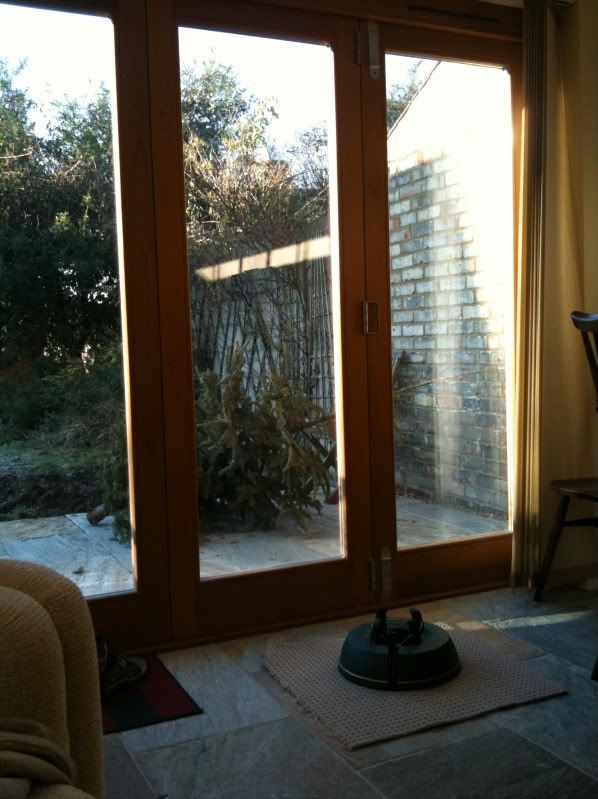 The tree is down for another year. Oh, hang on a sec. We're already in a New Year. We'll soon be out buying another tree. I suppose we'll have to start thinking about Xmyth and trees in about 10 months time. Just after Halloween is over. The year is only made up of Eggs. Pumpkins. Trees. That's about it.
I Can Haz Eester Eg Nao?
EDIT:
Before the tree came down, John took this final picture of his favourite reindeer.