Took this picture during the December snows. Made for the lastest
Twisted Sketches
.
The twist was "glitter", which doesn't show up here at all well, sadly. Still, I used a glitter button, some gems and the chipboard elements are all very glittery.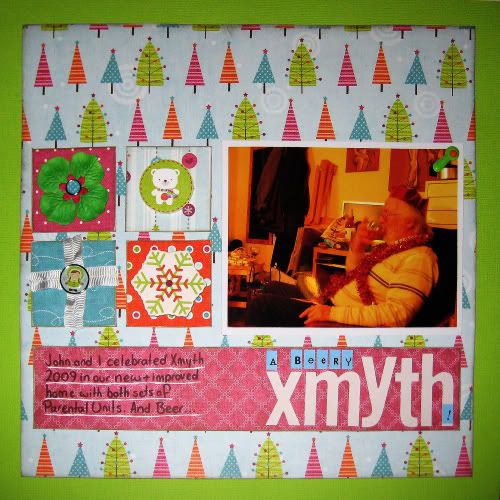 This week's UKS Challenge entry.
The challenge was to use the sketch, ribbon and a celebration theme. So I chose a photo of my Dad celebrating Christmas with some Leffe.