Just a couple of layouts from last Christmas to use up some more of the beautiful Pink Paislee
Mistletoe & Co
. paper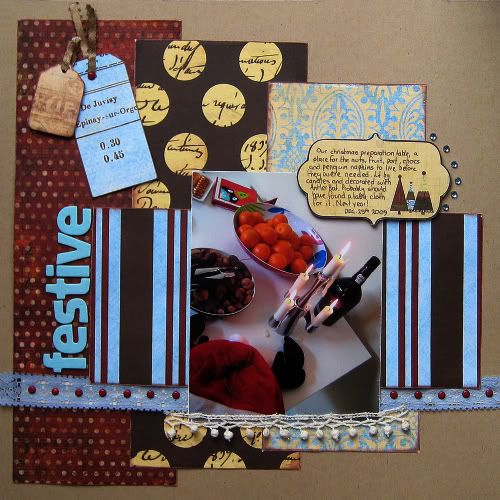 This one was for the current Weekly Challenge at UKS. Had to use ribbon, bling, journalling. To scrap a picture of something other than a person and use a sketch. I chose to use the latest
Pencil Lines Sketch, #171
. The photo is of our "preparation" table. It held all the overspill of food, napkins etc.
This next one has nothing to do with any challenge or any sketch, which is a bit rare for me as I love to work off a sketch. What I wanted to do was to use up the large die cut without cutting it up, but it looked a little odd set on a piece of 12x12 cardstock, so I cut the card to match the diecut.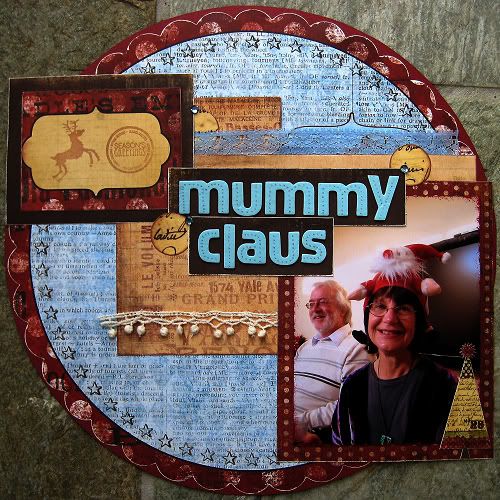 Then I just threw layers at it until I came up with something I liked! So it's still a 12x12 and I even managed to gut the paper a bit so I have some scallop edges left over after all.