The
theme
this week was diagonals. I had what I thought was a good idea... and then I became a little side-tracked and forgot what I
had
planned to do.
I used my new
Artemio
stamps that I bought in Paris at the beginning of the month and then was going to stamp the hearts so that the text was diagonal inside the hearts... as you can see, that didn't happen. Still, once the hearts are stuck on at jaunty angles the text
is
diagonal to the page, so it sorta worked!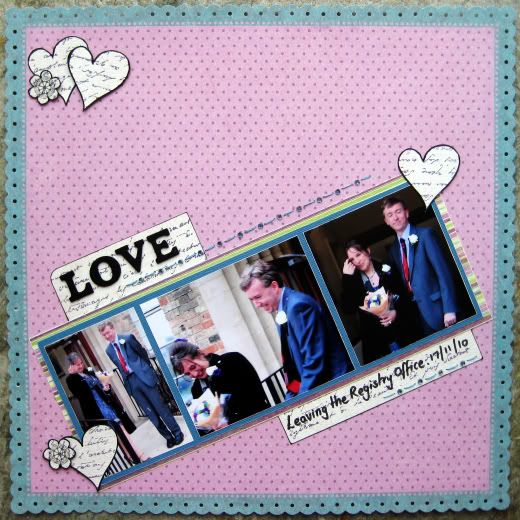 These were some of the wedding photos that I'd a hard time deciding how to scrap. They're either a bit fuzzy, or there was too much background or we're pulling funny faces. Trimmed down and grouped together like this I think they actually work. Perhaps there's something to be said for multiple photo layouts?!
Oh, and I seem to be the Guest Design Team member for March *blush* - thank you Creative Craft World!